Bitfxt, Africa's leading cryptocurrency exchange has released new features.
The exchange which is now live, incorporates features which enable users make transactions at top speed, spend their cryptocurrency effortlessly, enjoy maximum security on their investments and get mouth watering rewards. Some of these features include
The boundlesspay prepaid card which is directly linked to users' accounts,
A smart drop feature which allows users earn monthly rewards in the form of various cryptocurrencies, for staking their coins.
A voting function which helps users vote for their favorite coins to be listed on the exchange.
An IEO feature through which new projects are vetted to enable users have access to new cryptocurrencies  which will be listed and at lower prices.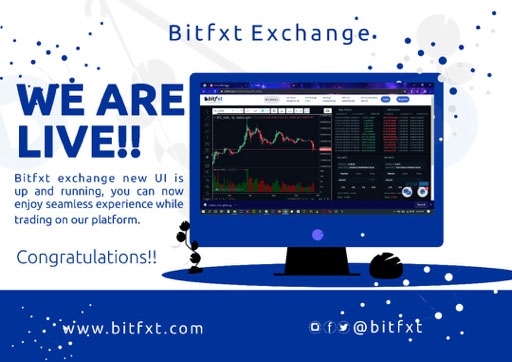 A chat feature which fosters communication amongst users.
A referral program which helps users earn amazing rewards when they bring new people on board.
And lots more.
"Bitfxt is a masterpiece that was created out of the desire to make the blockchain system easily accessible by the African populace. We have put in a lot of work to ensure that we deploy state of the art features that will make it easy for people to have an enjoyable trading experience" said Franklin Peters, Ceo Bitfxt.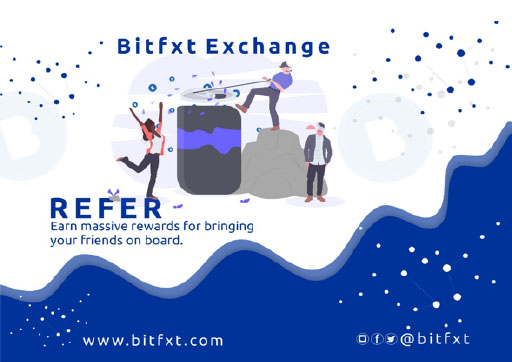 In order to give back to the community, Bitfxt has launched an Initial Exchange Offering for the Boundlesspay Coin (BXTC),  on two platforms: shortex.net and bitfxt.com. The Initial Exchange Offering (IEO) will be run for 30 days  and about three million coins will be available to the general public at a premium for that duration of time. At the end of the IEO, trading will begin for Bxtc on Shortex exchange, Bitfxt exchange and other exchanges to be announced soon.
"The significance of this coin is that it is a utility token that can be used globally. It can be used to pay for services such as utility bills, mobile top -up, data subscription, as well as flight and hotel bookings.These payments can be made at a discount at our platform, www.boundlesspay.co -which is one of the innovations created by Bitfxt. " Franklin Peters added.
As evidenced by an impressive track record of providing solutions which truly work and are used by thousands of people round the globe, Bitfxt is constantly striving for excellence. The boundlesspay pay prepaid card enables users to spend their cryptocurrency in a seamless manner and the entire ecosystem is centered around facilitating cryptocurrency adoption all over the world. Also, a dedicated team of experts is working relentlessly to ensure that users have a pleasant experience while using the platform and do not experience any hitches.
Bitfxt is currently running bounties on twitter and Instagram respectively. Interested participants can join in by getting their friends to follow @bitfxt, like posts and mention their names in the comments sections. The person with the highest number of invited followers wins.
About Bitfxt:
Bitxt is one of the best digital currency companies in the world. with a team of over 60 technology and finance experts, operating across several countries and continents. Our products and services make it safe and easy for people and businesses to store, buy, use and learn about digital currencies like Bitcoin and Ethereum. Our vision is to empower billions of people by bringing digital currencies like Bitcoin and Ethereum to everyone, everywhere.
Register today at www.bitfxt.com